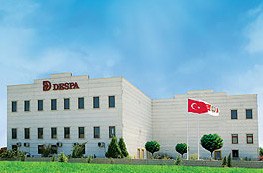 Established since 1990, DESPA OTOMOTIV is committed to deliver competitive products and services to our customers. As a leader company in implementing ISO 9001:2000 in this sector in Turkey since 1998 and as an ISO TS/ 16949:2002 certified company, DESPA produces high quality gas springs and connection parts for domestic and foreign markets. We export 70% of our production mainly to Europe, also North American countries, Brazil, Middle East, Russia, North Africa, south-eastern Asia, etc.
The gas springs we manufacture have various technical applications in all branches of industry. Despa products are used both, as original parts in bus and agricultural machinery production as well as in automotive aftermarket.
Within Automotive Industry our products are used on most of car brands applied to vehicles tailgates and bonnets, bus luggage door and seats, service trucks, motorhomes, caravan side panels, and many other places according to customers request.